ExOfficio Underwear Review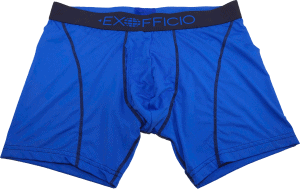 Overall Review
When you're on the go, it's difficult to always keep up with laundry. Sometimes, you might have to take a quick trip without the convenience of a washer and dryer. That's when ExOfficio travel underwear comes in handy. It's quick-drying, breathable, and anti-microbial, so you can make sure your clothes stay fresh and smell better.
Moisture & Odor Control
95
POSITIVE
Quick drying
Lightweight
Top Underwear Picks
We've reviewed nearly every major men's underwear brand and listed the best here!