MeUndies Underwear Review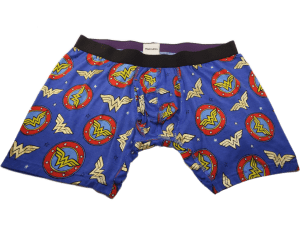 Overall Review
Super soft, good support, comfortable to wear, and fresh designs delivered monthly: there's a lot to love about MeUndies underwear.
Design & Print Options
100
Moisture & Odor Control
84
The Good
Incredibly soft MicroModal fabric
Amazing prints / designs
Matching couples undies and loungewear
The Not So Good
Expensive if not a member
Delicate fabric
Overview of MeUndies Underwear
MeUndies is a USA based mail order clothing brand that offers comfortable underwear in fun prints for men and women. Their subscription box model is one of the main underpinnings of the brand. They make underwear with purpose and give it the contour and character of something unique. All body sizes welcome and represented in brand ads, from compact to plus sized, their goal is to make a comfortable and fashionable garment that fits every moment of your life. Even including matching underwear for couples.
What are MeUndies made of?
MeUndies are made out of super soft MicroModal fabric and elastane (commonly known from the brand name Spandex). Most of their tops and bottoms are composed of 92% MicroModal and 8% elastane. If your underwear drawer is currently filled with cotton, then you'll probably be blown at the softness you can expect from this fabric.
Modal is a newer generation fabric constructed by pulping beechwood trees, then spinning the pulp into fine threads. It's super soft; most people compare it with silk. MicroModal is what it sounds like, it's an even finer thread than modal, which results in an even softer, more luxurious fabric. If you're familiar with Tommy John's Second Skin fabric line, they also use some form of micro modal to create that material.
MeUndies Men's Underwear Review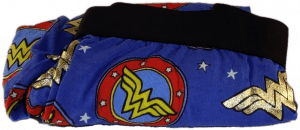 All MeUndies boxer briefs, trunks and briefs have many of the same features, just different fabric cuts. Micro modal and elastane give the fabric a superior level of softness and stretchability. If you're making the move from regular old fashioned cotton undies to these, then you're in for a real treat. The fabric snuggles up close and contours with your body, giving you a nice, soft, supported feeling.
If you're in a hot or humid environment you'd be appreciative of the thin breathability and high moisture absorption. It's excellent and keeping you dry down below on day to day activities, but maybe not the best for running a marathon.
The MeUndies boxer brief comes either with or without fly, depending on your preference. Heads up, the boxer briefs without fly only have a single ply of fabric (drip warning) vs the extra layer of protection on the model w/fly. The pouch is supportive and attractive in appearance.
The waistband is super soft and stretchy. It's not noticeable, which is exactly what you want out of waistband. We agree with most reviewers that the boxer briefs don't ride up; however, everyone has a slightly different experience. If you do have issues with riding up you'll want to try their long boxer brief that has a 9-inch inseam.
Their approach to designs and prints is unique and innovative. You can get solid colors in the "classic" and "bold" lines, but the real fun is in the "adventurous" category where you can get prints ranging from funny, to trendy, to outright bizarre (looking at you, sushi underwear). If a design does catch your, don't hesitate for too long: MeUndies generally doesn't re-stock any of their adventurous prints once they sell out.
Overall I am impressed with MeUndies underwear, and it's certainly a great men's underwear subscription if you're looking for that service in particular.
MeUndies Women's Underwear Review
All of MeUndies best features are showcased in their women's underwear as well. They're comfy, adventurously printed, and tailored according to the underwear styles that you prefer. They also put all the fun names in the women's line, with unique options like the cheeky brief, feelfree hipster, boyshort and lace editions (hey MeUndies, some guys like lace, too!). Also featuring the same fabulously soft material, you can decide from between the high-waisted brief, bikini, thong, and bralette to fill your drawers.
But before you buy, remember if you want a matching couples underwear set to find a print that's available in whatever men's style they that you can get about the same print as your partner, so you can have a true couples underwear set (or remind your partner if they're the one that's buying!).
The same rules for prints apply on the women's line. Traditional solid colors on the classic and bold lines, and iconic prints on the adventurous line. Don't forget to grab that print quickly, as they generally won't be re-stocking it once sold out.
Prefer something more elegant along the lines of Victoria's Secret? There's a lace version of most of their cuts, just with limited color options.
MeUndies Lounge Pants Review (Plus Other Tops & Bottoms)
Do you want options for staying stylish and comfy all times of the day? MeUndies lounge pants, onesies, robes, PJs, and joggers mostly feature the same modal fabric composition, providing a level of comfort that makes working from home during the pandemic slightly more bearable.
Deep pockets and the same ultra soft material are the main selling points of MeUndies loungewear. Tommy John and MeUndies followed a similar formula when creating their loungewear, but Tommy is limited to sometimes-boring minimalist color options (check out our Tommy John review) while MeUndies will let you express your lounging with wacky prints. But you're going to need some deep pockets yourself if you plan on stocking up, these guys start at $68 without a membership.
One quick word of caution, many reviewers have commented on the extraordinary length of the lounge pants. If hiking them up a little high on your waist is a deal breaker for you, consider their joggers which have in inseam about 29 inches.
MeUndies Socks Review
Scratch the boxer briefs. MeUndies has you covered (or rather your feet) with their Supima cotton subscription box socks. Note that the MeUndies sock is made out of Supima cotton instead of the micromodal/elastane blend on most of their other products. It might be due to the repetitive force socks are subjected to and the ability of cotton to withstand it better. Either way, Supima cotton is soft (albeit not micromodal soft!) and thick, and MeUndies socks are mostly positively reviewed on their online store.
If you're really on the market for a subscription sock service you might also consider a Stance socks subscription. They have many design options, various fabric choices, and are the official sock of the NBA (for any sports fans out there). We've got a review on Stance Wholester boxer briefs to give you a brief look at the company and their unique approach to pouch underwear.
How does the MeUndies subscription work?
You get a monthly subscription box with either socks or undies, with designs automatically selected. If you don't like the design chose you should be notified of what they plan to send you shortly before it's sent, where you could select an alternate design or modify your sub. If you have several subscriptions (e.g., socks and undies) then they'll default to a matching print, but you should be able to change to an alternate design before they ship.
Why become a member? The main perk is the discount, which is currently $4 off on socks and a whopping $8 off on underwear. There's even bigger savings on a lounge pant or other apparel. If you're a MeUndies fan, and considering a wardrobe replacement, then you would want to strongly consider becoming a member.
Any downsides to membership? MeUndies has tried to address all the big ones. Don't want a new pair of socks or underwear for a month? They let you put it on hold. Don't like the print that was selected? You can select an alternate (just do it before it ships!). Don't want to be a member anymore? Just cancel, it's no strings attached (their Terms say that subs must be canceled at least 1 day before the Membership Anniversary Date).
Do you have to subscribe or be a member? No, definitely not. The main downside of not subscribing is you don't get that great membership discount. Let's do the math on some boxer briefs: at $8 off per pair, and $24 for the standard price, it'd really make the most sense to become a member if you'll be purchasing more than a single pair of briefs.
How do you wash MeUndies underwear?
MicroModal and elastane are delicate, you can't treat them like regular cotton. Well, you can, but you'll shorten the life of the fabric. A general rule of thumb is that modal fabric likes to stay chilly: machine wash on cold, tumble dry on low. As you increase the heat (via hot water or drying temp) you'll generally decrease the lifespan.
We wash all our modal fabric in a mesh laundry bag to further reduce machine wear-and-tear. Turning them inside out before washing might reduce fading on the print (the same concept as turning jeans inside out) Want them to live forever? You could even hand wash in cold and then hang dry. Modal isn't a quick drying fabric though and not at the top of our list for travel underwear.
Of course every garment is unique, please make sure to read the specific care instructions that come with your clothes!
What size MeUndies should I get?
The fit of the underwear is calculated based on the circumference of the waistline where it's designed to be worn. Each men's underwear is going to have it's own size chart, but they usually go by the natural waist (the smallest circumference above your hips). For women's underwear, you'll either be looking at the natural waist or the widest part of the hip.
The most common complaint regarding MeUndies boxers sizing is that it runs small, so if you're on the fence you might want to consider sizing up. Though in our personal experience we thought it ran true to size. Every body is unique. Worst case scenario, if you're a new customer you might be able to get a refund or exchange on the first pair of underwear. Be sure to only try on one pair at first if you order multiple, just in case! Returns after the first pair must be unworn and unwashed.
MeUndies Review: Matching Pair for Couples
Got a special woman or man in your life that enjoys quality underwear? Want to spice up the bedroom hanky panky with a little color coordination? Almost every MeUndies product is able to be matched with a corresponding pattern in the opposite gender. Want to be decked head to to in orcas or bumble bees? No problem, just get a pair of MeUndies socks to match your MeUndies adult onesie pajamas?
MeUndies FAQ
What's the return policy?
MeUndies has a satisfaction guarantee, and a simple process for requesting a refund. There's a form on the MeUndies website you can submit to let the "Cheeksquad" know about your issue with the undies.

How much is shipping?
Shipping is free on US orders, and might be delivered in one of their cute / funny packages (just a heads up!).
International orders have a flat rate based on if it's to Canada or anywhere else in the world. There might be import taxes or other fees.

Do you have to be a member?
No, you can order without being a member or having a subscription.

How do you get couples matching underwear?
You can use the MatchMe tool on their site, and it will guide you through the process. By the way, you can also match your favorite 4-legged friend with their Buddy Bands bandana (https://www.meundies.com/products/buddybands)

Is there a MeUndies coupon code?
Sometimes they'll run specials on certain products and announce the code on their site. Previous sales have ranged up to 30% on select product lines (such as only loungewear).
You can sign up for emails to get notified about their products and deals on a regular basis, though it does borderline on spam. We receive emails roughly every 2-3 days from MeUndies. Seems a little too frequent, doesn't it? Of course you can always unsubscribe if it gets too annoying.

Can you give a subscription as a gift?
Not directly, but you can give a gift card with an amount equal to a number of months for a subscription, and then your lucky friend can use that to sign up. This doesn't factor in tax, though. It's not a perfect solution.
Top Underwear Picks
We've reviewed nearly every major men's underwear brand and listed the best here!