Tommy John Underwear Review – Second Skin Long Boxer Briefs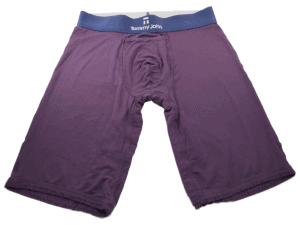 Overall Review
Tommy John's Second Skin fabric line will take you to a new world of indulgent softness. We love the fabric blend, the garment construction, the horizontal pouch, and the classy design. If you're looking for a luxury boxer brief that will transform your day-to-day, then look no further. This is the one you want.
Moisture & Odor Control
90
POSITIVES
Insanely soft fabric
Horizontal fly (easy access)
Soft, flexible, no-roll waistband
NEGATIVES
Expensive
Prominent logo placement
Brand Overview:
It was founded by a salesman who was tired of wearing ill-fitting undershirts, so he designed his own version. And it turned out to be an incredibly comfortable design. You might have heard their ads on podcasts or seen some of their celebrity endorsements. Tommy John is becoming a well-known brand in the luxury underwear space. They're sometimes found in high-priced department stores; however, their products are also available direct from the manufacturer online.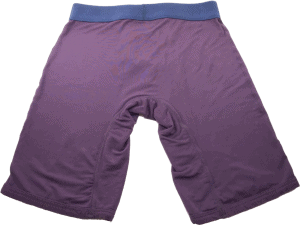 What does Second Skin underwear feel like?
It's hard to describe something that you've never felt before, and that's the problem we faced when first trying these boxer briefs on. They are incredibly soft. So we can confirm that there is a reason so many people rave about this material. Not only is it soft, the 10% spandex allows for the underwear to cling closely to your body. But it's so stretchy that you never feel restricted.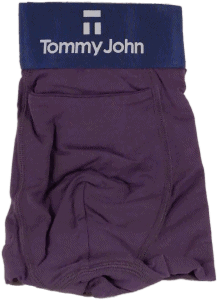 What are they made of?
The Second Skin Boxer Brief fabric consists of 90% micro modal and 10% spandex (elastane). If you've been in the luxury underwear game for a while then you're probably already familiar with the mind-blowing softness that micro modal provides.
If you're not familiar already, lets go over what micro modal is real fast. Modal fabric is a semi-synthetic fabric made from beech trees. Basically the trees are turned into a pulp, dissolved to goo with some chemicals and pushed through some tiny holes to make a fiber, which is spun into a yarn.
Modal is sometimes compared to the softness of natural silk. So micro modal, as you can probably guess, is an even smaller fiber than modal. This makes softer it than its predecessor, plain modal. Underwear manufacturers usually spin it together with some spandex (10% in this underwear) for extra elasticity and comfort.
So if it's so amazing why doesn't everyone make underwear with micro modal? Well for one, it's expensive to produce, and there aren't many factories that actually do produce it. And second, though micro modal is incredibly soft, the smaller fibers tend to lead to the underwear losing its shape quicker than modal or synthetic fibers when subjected to heavy use. That's why we recommend the Second Skin Boxer Brief for daily use.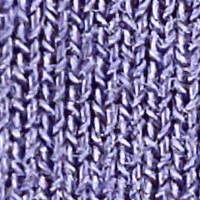 How's the package support?
The pouch has an extra layer of fabric and a nice contoured shape that holds everything firmly in place. These boxer briefs have a slightly larger amount of spandex (10%) than other micromodal underwear brands, and that helps them snuggle in for a good close fit.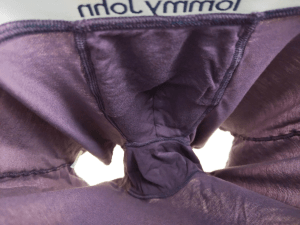 What's up with the horizontal fly?
We LOVE the boxer brief horizontal fly! It's a simple concept, as you can see in the photo. But don't worry, there won't be any surprise guest appearances, if you know what we mean. The opening is really quick on the draw, noticeably faster than the two layered side-to-side access fly.
Honestly how many guys enjoy using the old fashioned side-to-side vertical flys? It's a hassle sometimes, and you might just end up opting for access by pulling down the waistband. But the horizontal fly really changes the game. It's definitely worth experimenting with if you do end up purchasing these underwear.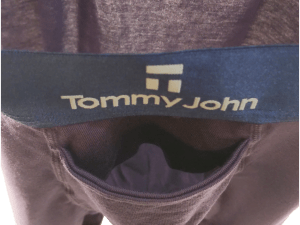 Does it have tags?
The main tag is actually tagless. The care instructions are printed clearly in the top, back on the inside of the boxer briefs. This is an odd little tag stitched into the seam inside the left leg. Its really soft, and we didn't actually notice it until we turned the boxer briefs inside out.
Also, it doesn't appear that the tag is designed to be removed. It definitely doesn't say that we should remove it. Actually, we gave it some really strong tugs just to see, and it didn't budge at all. Out of fear of ruining the seam, we gave up on removing this little guy. He is out of sight and out of mind.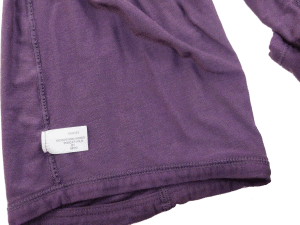 How is the moisture wicking?
Modal and micromodal fabric are generally considered superior to cotton at moisture wicking, but that's not setting the bar incredibly high is it? The truth is that these boxer briefs do better than fine at wicking away moisture throughout a typical day (assuming you don't live a Jame's Bond-esque lifestyle). If you're looking for underwear for sports or high intensity activities, then you might take a pass on this specific fabric. Look for more durable, breathable fabrics like polyester.
How do I clean them?
As you'll see with most micro modal underwear, the manufacturer's care instructions say the boxer briefs can be machine washed on cold and tumble dried on low. You want to avoid using any bleach or softeners that could damage the delicate fabric.
Micro modal is much more resistant to pilling that cotton, so you could probably expect these to retain shape and appearance longer than your average 100% cotton underwear if you follow the care instructions. Also, we found the material to be fairly wrinkle resistant as long as you get them from the dryer at a decent time.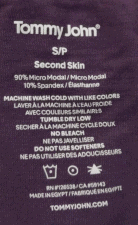 Conclusion
The Second Skin Long Boxer Brief is an excellent choice for anyone who wants an indulgently soft pair of daily wear underwear.
Tommy John has focused heavily on producing high quality luxury garments that provide support and convenience. The Second Skin fabric is available in almost any style you can imagine, including lounge wear, so there's definitely going to be something that fits your preferences. If quality construction, convenient fly design, and comfortable fabric are what you desire in your casual-use underwear, then look no further than the Tommy John Second Skin Long Boxer Brief.
Materials: 90% Micro Modal / 10% Spandex (elastane)
Activities: Casual / Daily Wear
Available Styles: Brief / Boxer Brief / Trunk / Relaxed Fit / Square Cut
Top Underwear Picks
We've reviewed nearly every major men's underwear brand and listed the best here!